Holidays in Pistoia, hotel, bed and breakfast, farmhouses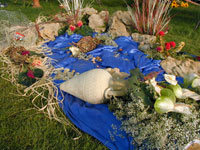 Book a vacation in this beautiful city is to choose to dive in a healthy environment where nature reigns unchallenged. Just think all'incanto mountain pistoiese with its forests of beech, fir, chestnut and down the rolling hills covered with olive trees and gentle
local hospitality in comfortable hotels , Bed and breakfast is family run, simple shelters , Campgrounds and resorts well-equipped all accompanied by delicious geniune gastronomic mountain .
History of Pistoia, information for tourists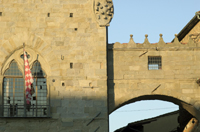 Tourists on holiday in Pistoia remain fascinated by
its
history , The beautiful
Piazza del Duomo
The
Piazza della Sala
and the monumental
Cathedral of Pistoia
. Also useful information for tourists to visit
museums
in
Pistoia
and
the Churches
of Pistoia
. Just outside town tourists will have the opportunity to admire a beautiful collection of contemporary art housed in mysterious
Fattoria di Celle
.
Pistoia and around
The Abetone and the mountain pistoiese
Hotels and bed and breakfast in Pistoia
To spend a dream holiday in Tuscany, tourists can see the page devoted to
hotels, residences
and
bed and breakfast
in Pistoia. If the visitor wants to spend his holidays dell'aventura in the beautiful and picturesque mountain pistoiese propose a list of the
best campsites
and
shelters
at Pistoia and its surroundings.
Pistoia fun, events, cinemas and theaters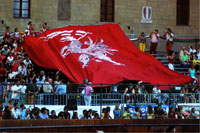 During holidays in Pistoia, tourists can count on many
festivals and events in Pistoia,
as the
Giostra dell'Orso
and the international
Pistoia Blues Festival
. The evening will relax in the numerous pubs and music bar in Pistoia, or can spend a pleasant evening at the
Cinema
or
Theater
.
Pistoia dining, shopping, food and recipes Pistoia
The content of the page is automatically translated.
Rate: 3.0 | Comments (0) | Write Comment